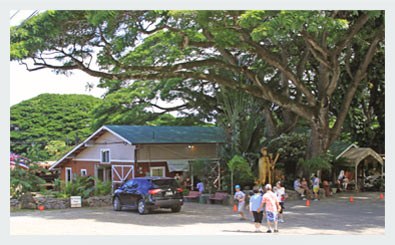 Tropical Farms - The Macadamia Nut Farm Outlet
49-227A Kamehameha Hwy

Ka'a'wa

96744



Phone: (808) 237-1960
Email: gonuts@macnutfarms.com

The health and safety of our guests, customers and colleagues is our utmost priority. As a result of the recent Covid-19 developments, we have made the decision to temporarily close our store beginning March 18, 2020. We will continue to evaluate the situation to assess when we may reopen. In the meantime, you can continue to shop with us 24/7 at www.macnutfarm.com.
Monday: 11:00 - 5:00
Tuesday: 11:00 - 5:00
Wednesday: 11:00 - 5:00
Thursday: 11:00 - 5:00
Friday: 11:00 - 5:00
Saturday: 09:00 - 5:00
Sunday: 09:00 - 5:00